Hello everyone,
The Quilted Fox will be closed on Memorial Day, May 25th. All other days, the shop will be open regular hours. Enjoy the holiday!
We have two great upcoming classes. Both are taught by Candy Grisham. Click on the title for more information and call the shop to register.
Borders and Bindings--Have you wanted to learn how to measure and attach borders without ripples and how to do straight or bias bindings? This will be a technique class and you will go home with samples and written instruction for: straight borders, mitered corners, straight and bias bindings and finishing bindings. Sat, Aug 29, 2015 at 10:30 am to 12:30 pm


Owl in a Maze--One patch! It's a clever rectangular triangle unit that is very forgiving and fun to make. It's as simple as that but oh so much more depending on your layout. We'll learn to make the unit with all its tricks and then play with some layouts
.
Sat, May 30, 2015 at 10:30 am to 2:30 pm
SAVE the DATE --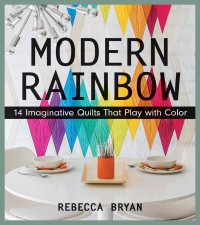 Rebecca Bryan Book Signing on June 7
Meet Rebecca Bryan, see some of her quilts and have your book signed! Books available for purchase.
Sunday, June 7 from 12:30 to 3:30

Louise Georgia and her terrific staff

The Quilted Fox
10403 Clayton Rd.
Frontenac, MO 63131
314-993-1181
Toll free 1-877-993-1181
info@quiltedfox.com
www.quiltedfox.com
Like us on Facebook