On the 7th Day! -- The Seven Days of Christmas
Hello everyone,
It's a fun
week of savings for you and your quilting friends from November 28-December 4!
It is the seventh and last day for sending out an email featuring a different wonderful item at a great price! Some have made great gifts for your friends. Others could be a great gift for you (hints to your family). Every day we'll have an amazing daily deal, but it is only available for one day. You'll email us each day (info@quiltedfox.com) if you want to add the item to your list. We'll charge your card just once at the end of the week (you only need to call us once with your credit card number--314-993-1181) and your items will be available for pick up (or shipping--regular shipping charges apply) before Christmas.


On the 7th day of Christmas: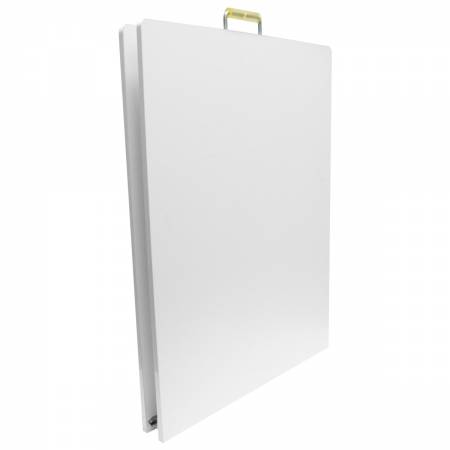 The Better Board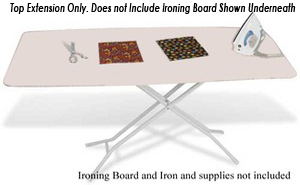 Turn your standard narrow ironing board into a spacious pressing surface 59in x 22in work surface with rounded corners. Comes with a cover and pad. Simply place over your existing ironing board to create a 59X22 work surface with rounded corners. Arrives completely assembled with a smooth laminated surface and a fitted ironing cover with protective pad. Bottom railings are 16 wide and will fit over most standard ironing boards. Board can be folded in half with a convenient carrying handle for easy storage and travel. Folds down to 29.5X22X2.25.
Regular price: $129.99
Our 7 Days of Christmas price to you is: $109.99 Remember to order, if desired, at info@quiltedfox.com and include your name and phone number.

Thanks for letting us send these emails to you each day I hope you have a wonderful holiday, and we look forward to seeing you soon.

Louise Georgia and her terrific staff

The Quilted Fox
10403 Clayton Rd.
Frontenac, MO 63131
314-993-1181
Toll free 1-877-993-1181
Read our newsletter at http://www.quiltedfox.com/newsletter.htm
info@quiltedfox.com
www.quiltedfox.com
Like us on Facebook