Fabulous Fun Classes and New Block of the Month
Hello everyone,
July is just packed with fabulous classes. Here are just a few of them! Call us to register at 314-993-1181. Click on the class title for more information.


Sweet Escape with Candy Grisham. Saturday, July 1 from 10:30 to 3:30.

Picture on left.


Stash Slasher with Janet Singer. Saturday, July 8 from 10:30 to 2:30


Picture on right



T-Shirt Quilt with Trudy Johnson, Saturday, July 15 from 1:30-2:30.




New Block of the Month Starts in November
Sign up now for: The Fox Meets Monet!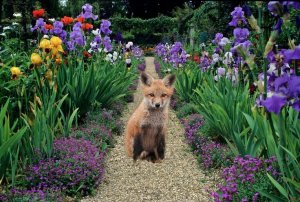 We're very excited to report that The Fox Meets Monet will start in November for our first and third Saturday Block of the Month. This unique Quilted Fox design will include all the colors of Monet's garden—Raspberry, Daffodil, Violet, Sky Blue, Mossy Green, and Mushroom. Louise was inspired by the 2017 Better Homes and Gardens Color Palette of the Year!
Louise Georgia and her terrific staff

The Quilted Fox
10403 Clayton Rd.
Frontenac, MO 63131
314-993-1181
Toll free 1-877-993-1181
Read our newsletter at http://www.quiltedfox.com/newsletter.htm
info@quiltedfox.com
www.quiltedfox.com
Like us on Facebook