Fall Paducah Bus Trips!!!
Hello everyone,


Travel with The Quilted Fox to the AQS Quilt Show September 13 & 14, 2017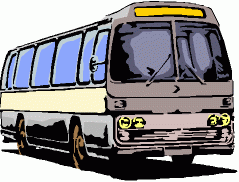 New for 2017! A fall AQS show in Paducah! Don't miss out on the newest quilt show! The bus goes down in the morning and returns that evening. There will be a bus on Wednesday and Thursday. The bus will pick up at The Quilted Fox and at the mall in Fairview Heights. Sign up now to hold your seat! It's only $55 per person which covers the bus transportation. Meals and show entrance are on your own. Sign up soon because it's only 3 weeks until the big day!

Louise is teaching her extremely informative COLOR CLASS on Saturday, August 26 from 8:30-10:00am. It's only $25!! Explore color in a very special and open atmosphere. You won't be using a color wheel or technical tools. Louise will help you expand your eye to color and what you like and why. Call us to sign up. This is a great class for beginners but many people have taken it again when they have increased their experience. You hear and understand different things at different points in your quilting journey.

Free motion quilting class with Marsha on August 29th from 6 to 9 pm. Learn tips and tricks to improve and expand your free motion quilting.

Louise Georgia and her terrific staff

The Quilted Fox
10403 Clayton Rd.
Frontenac, MO 63131
314-993-1181
Toll free 1-877-993-1181
Read our newsletter at http://www.quiltedfox.com/newsletter.htm
info@quiltedfox.com
www.quiltedfox.com
Like us on Facebook