Hello everyone,
There is still time to travel with The Quilted Fox to the AQS Quilt Show September 13 & 14, 2017--There are seats still available.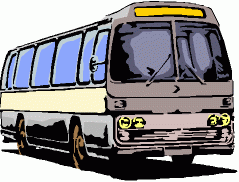 New for 2017! A fall AQS show in Paducah! Don't miss out on the newest quilt show! The bus goes down in the morning and returns that evening. There will be a bus on Wednesday and Thursday. The bus will pick up at The Quilted Fox and at the mall in Fairview Heights. Sign up now to hold your seat! It's only $55 per person which covers the bus transportation. Meals and show entrance are on your own. Sign up soon because it's only 3 weeks until the big day!

Learn to machine piece a quilt or improve your piecing skills. Linda's fabulous Beginning Machine Piecing class is starting new sessions soon. Choose Tuesdays from 6:30 to 8:30 pm or Fridays from 10:30 am to 12:30pm. Sessions start Tuesday, September 12 or Friday September 15 and run for 6 weeks. The class is $70. Call us at 314-993-1181 to register and get started! You'll have your own unique quilt top at the end of class.

There are just 2 seats remaining in the upcoming Beginning Machine Quilting class on September 23 from 10:30 to 3:30. Learn to mark, baste and quilt a quilt with a walking foot. You'll be quilting your own quilts in no time! The class is $40. Call to register.

Save the date!!


Demo Night — Wednesday, September 20
Multiple demonstration stations!
Games!
Demonstrations will be happening all over the shop!
Stop in, play for door prizes, learn some new tips, tricks and tools to
enhance your quilting skills. Meet up with friends!
It's a fun evening for everyone!
Louise Georgia and her terrific staff

The Quilted Fox
10403 Clayton Rd.
Frontenac, MO 63131
314-993-1181
Toll free 1-877-993-1181
Read our newsletter at http://www.quiltedfox.com/newsletter.htm
info@quiltedfox.com
www.quiltedfox.com
Like us on Facebook