Paducah Bus, Big Sale and more!
Hello everyone,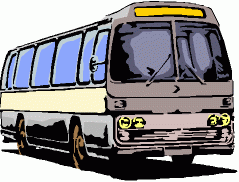 Travel with The Quilted Fox to the AQS Quilt Show April 18, 19, 20, or 21, 2018
Paducah is the epicenter for quilters and quilt enthusiasts during the American Quilter's Society Annual Quilt Show & Contest. The bus goes down in the morning and returns that evening. There will be a bus each day of the show. Sign up now to hold your seat! It's only $56 per person which covers the bus. Meals and show entrance are on your own. Call now to reserve your seat! 314-993-1181

Our Biggest Sale of the Year! Super Bowl Sunday Sale!!!
February 4, 2018
11:00 am-4:00 pm
100's of fabrics on sale!!!!
Come in and check our sale table!
Books and patterns on sale too!!!!!
Class added to the schedule-- # 235 Piping Your Binding--$21
Class is Friday, February 2 from 3:30 to 5:30 pm. Call us at 314-993-1181 to register.
Learn the technique to add that tiny piping to the binding of your quilts. It is a special touch that adds just the bit of color and flair. We will use the Grooving' Piping Trimming Tool by Susan Cleveland. Purchase of the tool is required. In class, you will produce a sample and instruction can be used for any quilt project. AB
Louise Georgia and her terrific staff

The Quilted Fox
10403 Clayton Rd.
Frontenac, MO 63131
314-993-1181
Toll free 1-877-993-1181
Read our newsletter at http://www.quiltedfox.com/newsletter.htm
info@quiltedfox.com
www.quiltedfox.com
Like us on Facebook