Paducah Fall Show Bus and More!
Hello everyone,
Travel with The Quilted Fox to the AQS Quilt Show September 12, 2018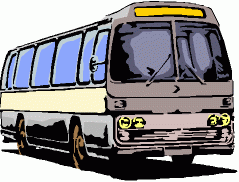 Don't miss out on the newest quilt show! The bus goes down in the morning and returns that evening. There will be a bus on Wednesday only. The bus will pick up at The Quilted Fox and at the mall in Fairview Heights. Sign up now to hold your seat! It's only $56 per person which covers the bus transportation. Meals and show entrance are on your own. Sign up soon!


Started June 21 The Row by Row Experience!



Row by Row Experience™ runs from the first day of summer (June 21st) through the day after Labor Day every year. Collect the row

s! Piece the quilt! Bind the quilt! Label the quilt! Be the first to bring your finished quilt to The Quilted Fox and win a fat quarter bundle!

Upcoming Classes
:
Over the Rainbow
A contemporary twist on an old favorite Irish Chain, this happy quilt will use up your brightly colored scraps and is a great way to remember the many happy quilts you've made along the way. The class will focus on "Crazy-Patch Piecing" where no rules rule. Book purchase is required. AB
Cost: $ 40.00 Instructor: Charlene Brizendine


Date: Sat, Jun 30, 2018 at 10:30 am to 3:30 pm



New sessions of our Beginning Machine Piecing class are starting the week of July 17. This six-session class will cover everything you need to know to make your first quilt top. It will include fabric and tool selection, rotary cutting, machine piecing, assembling your quilt top, and adding borders. Call us for more information and to register.


Class #460- Be There And Be Square--Nothing but squares and only four fabrics make this clever quilt easy peasy! This is the perfect showcase for fun big prints like novelties, Kaffe, florals, Asians or whatever your heart desires. Easy for beginners and fun for all! B
Cost: $ 30.00 Date(s): Sat, Jul 7, 2018 at 10:30 am to 2:30 pm Taught by Linda Grabel.

Louise Georgia and her terrific staff

The Quilted Fox
10403 Clayton Rd.
Frontenac, MO 63131
314-993-1181
Read our newsletter at http://www.quiltedfox.com/newsletter.htm
info@quiltedfox.com
www.quiltedfox.com
Like us on Facebook