Special Class Opportunity and Paducah Bus
Hello everyone,


We have a very special class opportunity coming soon. The Creating Curves
class will be held Sat, Jul 28, 2018 from 10:30 am to 1:30 pm with Yeva Golynskaya. Think about creative curves! Using freezer paper learn how to insert curves in your own design. In class we'll make a sampler so that the acquired techniques can be used for a bigger project. Lots of fabric with Japanese motifs or big prints will be perfectly suited for a new quilt with an astonishing look. The class will provide you with knowledge and ideas. The demos of finished quilts will help you in your creativity. Suitible for all skill levels.

Travel with The Quilted Fox to the AQS Quilt Show September 12, 2018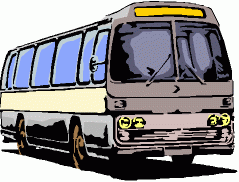 The bus goes down in the morning and returns that evening. There will be a bus on Wednesday only. The bus will pick up at The Quilted Fox and at the mall in Fairview Heights. Sign up now to hold your seat! It's only $56 per person which covers the bus transportation. Sign up soon!

More class opportunities coming up soon--Call 314-993-1181 to sign up.

July 19-- 6:00-8:00pm --Traditional Hand Quilting with Marilyn Donovan--$21--Learn how to do a beautiful hand quilting stitch.

July 21--1:30-2:30--T-Shirt Quilts with Trudy Johnson--$21--This class is a "how to" class to learn everything you need to know to turn your t-shirts into a fun quilt. Lecture and demo rather than sewing.

July 28--8:30 to 10:00 am--Color Workshop with Louise Georgia--$25- Explore color in a very special and open atmosphere.

July 28--2:30-4:00 pm -- Freezer Paper Applique with Louis Georgia--$21--Learn and accurate and easy method of hand applique using freezer paper.

August 2, 9 & 16--6:00pm - 8:00 pm--Introduction to Hand Applique with Marilyn Donovan--$60

Louise Georgia and her terrific staff

The Quilted Fox
10403 Clayton Rd.
Frontenac, MO 63131
314-993-1181
Read our newsletter at http://www.quiltedfox.com/newsletter.htm
info@quiltedfox.com
www.quiltedfox.com
Like us on Facebook