FMIC2

Michael Miller Fabrics Fairy Frost (Glow-in-the-Dark) White on white CG0376-GLOW-D 100% cotton "44/45"" Wide" Glow in the dark last 3-5 machine washes. tumble dry ok - avoid for longer


FMIC27

Michael Miller Fabric Beach Comber DC7328-CHML-D


FMIC4

Michael Miller Fabrics Star Magic (Glow-in-the-Dark) by Mark Hordyszynski Dark Blue DG0605-NITE-D 100% cotton "44/45"" Wide" Machine wash warm with like colors. do not dry clean. do not bleach. tumble dry medium. remove promptly. warm iron.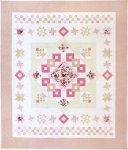 Bonne Amis Confection Quilt

Now on Sale--Confection Quilt from Michael Miller Finished size: 92" x 108". The complete kit features delicate pink and green with a bird motif. Includes exclusive pattern from Swirly Girls Design and material for quilt top and binding.


FMIC16

Michael Miller Fabric Spring All-Over Collection CJ6611-Aqua-D


FMIC17

Michael Miller Fabric Spring All-Over Collection CJ6611-Orchid-D


FMIC22

Michael Miller Fabrics Tonal Mosaic Collection CJ6066-LEMO-D Lemon yellow


FMIC3

Michael Miller Fabrics Pattern CX 3584-Girl-D Clown Stripe Pink


FMIC39

Michael Miller Fabrics Madison CX5906-GRPH-D Black tan & cream


FMIC46

Michael Miller Fabric Tree of Light CM6608-NAVY-D Navy with multi and metallic gold


FMIC5

Michael Miller Fabrics Pixelism Collection CJ6817-Taup-D Pixel Plaid Taupes/Neutrals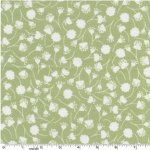 FMIC54

Michael Miller Fabrics Peacock Lane Collection by Violet Kraft DC5084-Green Falling Flowers


FMIC8

Michael Miller Fabrics Flight Path Collection CX7149-WHIT-D White with pastel stripes